2019 Updates on Esophageal Disease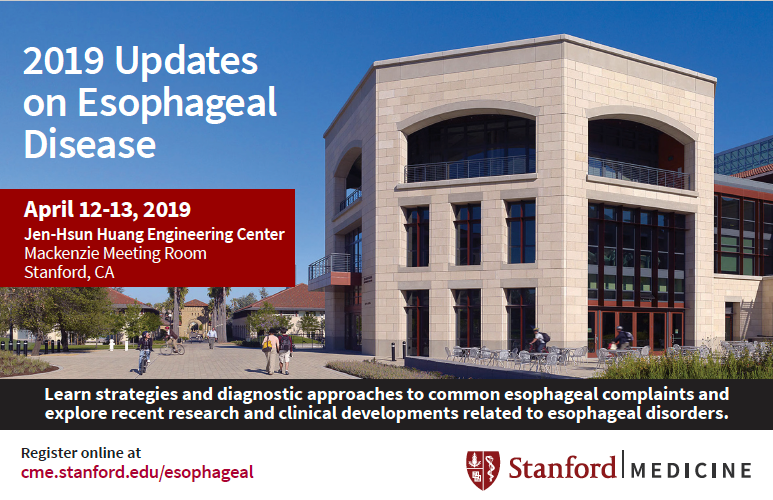 The 2019 Updates on Esophageal Disease conference aims to enhance participants' knowledge on recent research and clinical developments related to esophageal disorders. Participants will learn strategies and diagnostic approaches to common esophageal complaints, including dysphagia and reflux symptoms. Faculty experts will cover hot topics such as diagnostic and management approaches for achalasia, eosinophilic esophagitis, Barrett's esophagus, esophageal cancer and non-cardiac chest pain. Using an integrated educational approach that encompasses didactic lectures, Q&A panels, debates, and case presentations, speakers will discuss recent advances in technology, research, diagnosis, guidelines and treatment strategies.
At the conclusion of this activity, learners will be able to:
Examine dysphagia complaints.
Evaluate the diagnostic options available for dysphagia to further define symptom etiology.
Analyze the complaints of heartburn and acid regurgitation.
Discuss diagnostic and therapeutic options available for formal reflux assessment.
Manage dysphagia in the context of eosinophilic esophagitis.
Assess therapeutic options available for patients with early esophageal cancer from an endoscopic and surgical standpoint.
Compare treatment options for achalasia and how to appropriately utilize these therapies.