Elevated Alpha- Fetoprotein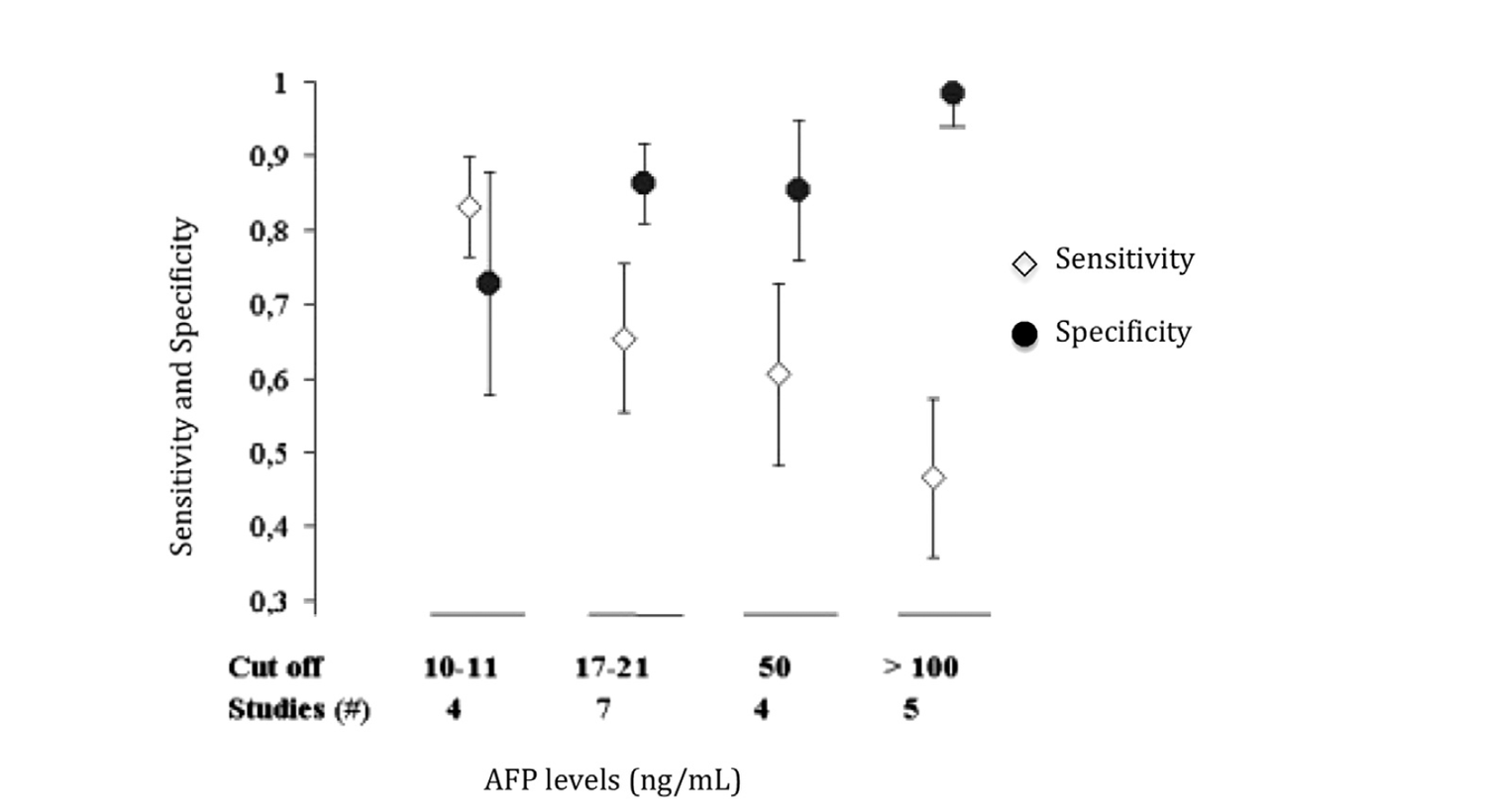 Elevated Alpha - Fetoprotein / Differential Diagnosis - Hepatocellular Carcinoma and Other Disorders
KEYWORDS
Hepatocellular carcinoma
Alpha-fetoprotein
Chronic hepatitis C virus infection
Chronic hepatitis B virus infection
Lens culinaris agglutinin-reactive fraction of alpha-fetoprotein
Des-gamma-carboxy prothrombin
KEY POINTS
The incidence of cirrhosis-related hepatocellular carcinoma (HCC) is rising in the United
States, with the associated disease burden expected to grow through 2020.
Surveillance with alpha-fetoprotein (AFP) in combination with abdominal ultrasonography every 6 months was once widely recommended for HCC surveillance.
Increased AFP is seen in chronic liver disease without HCC, nonhepatic malignancies, and normal pregnancy; thus, AFP levels must be interpreted within the context of the clinical presentation.
Results of cross-sectional HCC screening studies show the benefit of diagnosing additional cases of HCC with AFP, but highlight the lack of cost-effectiveness owing to the increased false-positive results.
US Food and Drug Administration guidelines for HCC risk assessment include using Lens culinaris agglutinin-reactive fraction of alpha-fetoprotein (AFP-L3) with des-gammacarboxy prothrombin (DCP), or the combination of AFP-L3 with AFP and DCP.