Facts and fiction in the epidemiology of chronic viral hepatitis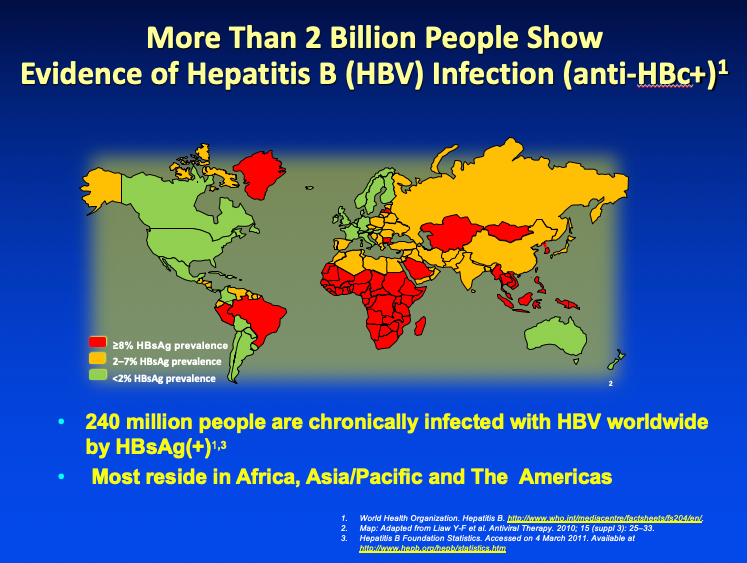 Facts and fiction in the epidemiology of chronic viral hepatitis - Controversies in HBV HCV and HDV epidemiology
The 350 million chronic carriers of HBV worldwide, account for more than five per cent of the world's population.

Though widely distributed, hepatitis B prevalence varies from a highly endemic disease in China, Southeast Asia, and Africa to a disease of low endemicity in North America, Western Europe and Australia.

In most developed countries, the prevalence of chronic HBV infection is <2%. Within these areas reside ethnic groups with HBV infection rates that are significantly higher than those of the general population e.g. Eskimo populations in Alaska and Canada, and the New Zealand Maoris.