Hepatitis B virus diagnostics: anything new?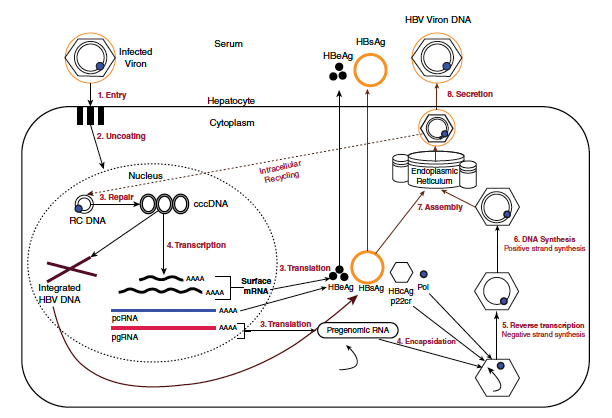 Hepatitis B virus diagnostics: anything new?
• Early detection of chronic HBV is critical and emphasizes the need for improved diagnostic assays with improved performance characteristics.
• While qualitative HBV surface antigen (HBsAg) has been primarily used for confirmation of chronic HBV infection, the role of quantitative HBsAg for monitoring response to antiviral therapy is evolving.
• HBV core‐related antigen (HBcrAg) is also an emerging diagnostic assay, the quantification of which may have an evolving role in determining response to antiviral therapy and predicting disease progression.
• Other newer HBV diagnostic assays continue to enhance the field and provide more tools to help assess disease progression, response to therapy, and potentially discontinuation of therapy.